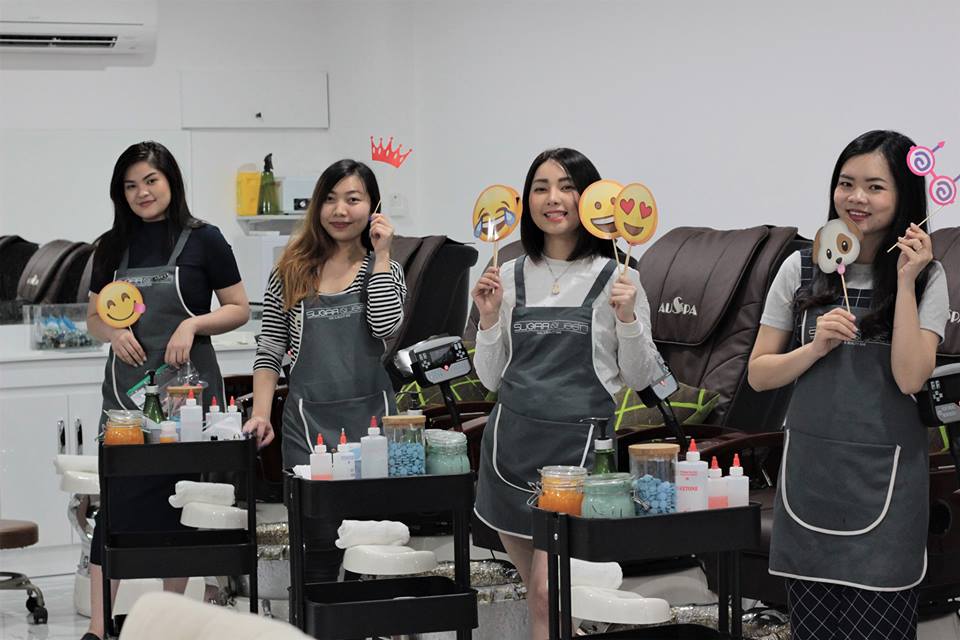 Only positive things to say about this absolutely beautiful and accommodating nail salon, Conveniently located towards the end of Toorak Road in South Yarra. The girls here are very polite, friendly and professional; they really take good care of their clients and ensure that each client  always walk away satisfied with their treatment.
Their nail salon is by far the most hygienic, comfortable and most welcoming in my opinion.
The overall atmosphere is lovely, with clean white opal walls and subtle hints of black & white correlating back to their brand identity, most of all; I absolutely love their natural green decor, it gives a nice feeling of being apart of nature whilst relaxing on their spa pedicure chairs  🙂
Having work on countless nail salon/spas there has been no other store which compares to this one. I have recommended all my friends & family to visit this salon, there's no doubt in mind that they will continue to outshine and exceed competing surrounding salons with the continuation of great customer service! Keep up the fantastic job guys, wishing you guys the best endeavors.
#sugarqueeensthyarra #nails #pamper #beauty #southyarra
Follow their social media page to stay up to date with the latest news & promos!
www.fb.com/sugarqueensthyarra
Pete